Get your Radio X show gear and support the show!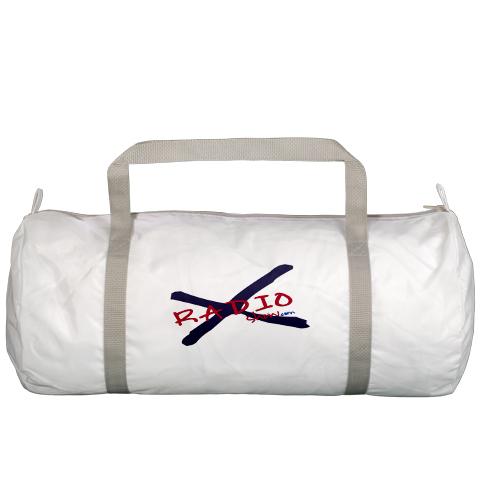 Headed to the club for a work out? No sweat. Our Radio X show Gym Bag from American Apparel is the perfect way to transport those damp gym clothes back home. Made with a water-resistant Nylon Pack Cloth construction, it's made for the rigorous demands of an athletic lifestyle. With a durable zipper (surrounded by reinforced-Nylon) and Nylon webbing straps, you'll love this versatile and durable bag.
100% Nylon
Dimensions: 20″ x 9″ (50.8 cm x 86 cm)
Easily folds into luggage
Dual handles
Made in the U.S.A. by American Apparel
Check it out: On sale right now for $15.50!